Unitards have legs and a matching, color power net inset. The unitards come in a variety of colors, sizes, and sleeve lengths. Sleeve lengths include the tank (pictured at the right), long sleeve and 3/4 sleeve -below elbow (mid-forearm) Sizes are listed in a table below colors listing.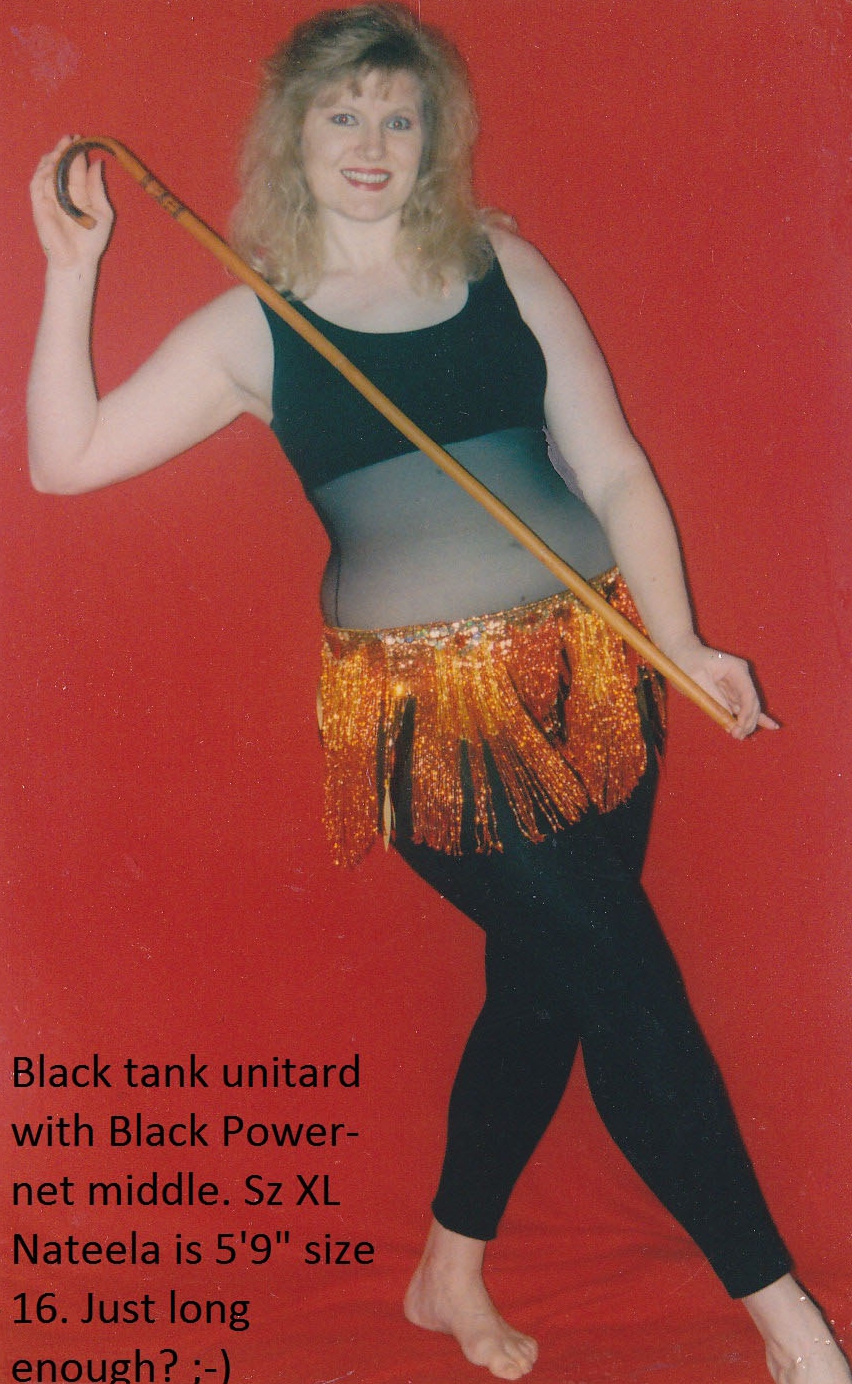 Prices (in U.S. dollars)
Tank Style: $36.00
3/4 Sleeve (black, wine & red color only): $39.00
Long sleeve: $40.00

Please scroll down and refer to colors and size options as listed below.